Pros & Cons For Predators Sequel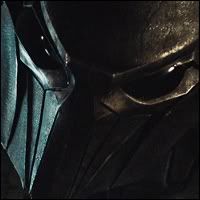 What are your guys pros and cons towards a sequel to Predators 2010?
[center][url=http://www.predators2-movie.com][IMG]http://i1062.photobucket.com/albums/t487/_xenomorphhive/Sig_zpsac603fba.png[/IMG][/url][/center]
2 Responses to Pros & Cons For Predators Sequel
To all I don't think there could be any cons !!! The pros are more revelations of the predator species and their technology - homeworld exploration would be excellent !!!!
Pros: More action, more predators, more human drama, and so on. Basically more of everything hahaha. Cons: They might not expand on mythology, rehashing of old characters, same movie over again but with new characters could be a result, Brody beats a predator again. In all honesty I think those cons can be easily overlooked with a good script, cast, and production and I was half-kidding about the brody comment
Sign in to add a reply to this topic!